Veselin Vukcevic is a self taught painter, sometimes poet and photographer who lives in Podgorica, Montenegro. His art and abstract poems are really a beautiful poem that describes our common love for the Mediterranean, as member of WORLDWIDE ARTISTS FOR PEACE 1. INTERNATIONAL ART ACTION ISTANBUL 2009, always in hope for peace of this sacred sea.

Please visit Veselin Vukcevic at: https://www.saatchiart.com/veskoartist
There, while laying down, taking a sunbath,
inebriated with the sun, looking at the empty high sea,
mirage of sea stories come across your mind in constant fight
with the wind that prevents them to get together,
to appear in the right shape, clearly and in full experience.
Only the waves are trying to constantly repeat it,
one just needs to understand them,
clearly listen to them, particularly in the night,
while laying in bed, falling asleep,
embarking on the night sail of the see of thoughts,
the sea of the origin . . .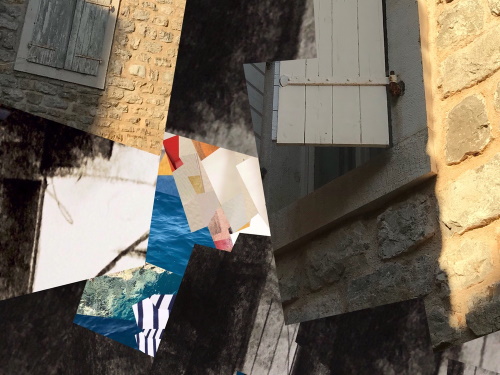 Boat
skyskyskyskyskyskyskyskyskyskyskyskyskyskyskyskyskyskyskyskyskyskyskyskyskyskyskyskyskyskyskyskyskyskyskyskyskyskyskyskyskyskyskyskyskyskyskyskyskyskyskyskyskyskyskyskyskyskyskyskyskyskyskyskyskyskyskyskyskyskyskyskyskyskyskyskyskyskyskyskyskyskyskyskyskyskyskyskyskyskyskyskyskyskyskyskyskyskyskyskyskyskyskyskyskyskyskyskyskyskyskyskyskyskyskyskyskyskyskyskyskyskyskyskyskyskyskyskyskyskyskyskyskyskyskyskyskyskyskyskyskyskyskyskyskyskyskyskyskyskyskyskyskyskyskyskyskyskyskyskyskyskyskyskyskyskyskyskyskyskyskyskyskyskyskyskyskyskyskyskyskyskyskyskyskyskyskyskyskyskyskyskyskyskyskyskyskyskyskyskyskyskyskyskyskyskyskyskyskyskyskyskyskyskyskyskyskyskyskyskyskyskyskyskyskyskyskyskyskyskyskyskyskyskyskyskyskyskyskyskyskyskyskyskyskyskyskyskyskyskyskyskyskyskyskyskyskyskyskyskyskyskyskyskyskyskyskyskyskyskyskyskyskyskyskyskyskyskyskyskyskyskyskyskyskyskyskyskyskyskyskyskyskyskyskyskyskyskyskyskyskyskyskyskyskyskyskyskyskyskyskyskyskyskyskyskyskyskyskyskyskyskyskyskyskyskyskyskyskyskyskyskyskyskyskyskyskyskyskyskyskyskyskyskyskyskyskyskyskyskyskyskyskyskyskyskyskyskyskyskyskyskyskyskyskyskyskyskyskyskyskyskyskyskyskyskyskyskyskyskyskyskyskyskyskyskyskyskyskyskyskyskyaseaseaseaseaseaseaseaseaseaseaseaboatseaseaseaseaseaseaseaseaseaseaseaseaseaseaseaseaseaseaseaseaseaseaseaseaseaseaseaseaseaseaseaseaseaseaseaseaseaseaseaseaseaseaseaseaseaseaseaseaseaseaseaseaseaseaseaseaseaseaseaseaseaseaseaseaseaseaseaseaseaseaseaseaseaseaseaseaseaseaseaseaseaseaseaseaseaseaseaseaseaseaseaseaseaseaseaseaseaseaseaseaseaseaseaseaseaseaseaseaseaseaseaseaseaseaseaseaseaseaseaseaseaseaseaseaseaseaseaseaseaseaseaseaseaseaseaseaseaseaseaseaseaseaseaseaseaseaseaseaseaseaseaseaseaseaseaseaseaseaseaseaseaseaseaseaseaseaseaseaseaseaseaseaseaseaseaseaseaseaseaseaseaseaseaseaseaseaseaseaseaseaseaseaseaseaseaseaseaseaseaseaseaseaseaseaseaseaseaseaseaseaseaseaseaseaseaseaseaseaseaseaseaseaseaseaseaseaseaseaseaseaseaseaseaseaseaseaseaseaseaseaseaseaseaseaseaseaseaseaseaseaseaseaseaseaseaseaseaseaseaseaseaseaseaseaseaseaseaseaseaseaseaseaseaseaseaseaseaseaseaseaseaseaseaseaseaseaseaseaseaseaseaseaseaseaseaseaseaseaseaseaseaseaseaseaseaseaseaseaseaseaseaseaseaseaseaseaseaseaseaseaseaseaseaseaseaseaseaseaseaseaseaseaseaseaseaseaseaseaseaseaseaseaseaseaseaseaseaseaseaseaseaseaseaseaseaseaseaseaseaseaseaseaseaseaseaseaseaseaseaseaseaseaseaseaseaseaseaseaseaseaseaseaseaseaseaseaseaseaseasea

Fish
seaseaseaseaseaseaseaseaseaseaseaseaseaseaseaseaseaseaseaseaseaseaseaseaseaseaseaseaseaseaseaseaseaseaseaseaseaseaseaseaseaseaseaseaseaseaseaseaseaseaseaseaseaseaseaseaseaseaseaseaseaseaseaseaseaseaseaseaseaseaseaseaseaseaseaseaseaseaseaseaseaseaseaseaseaseaseaseaseaseaseaseaseaseaseaseaseaseaseaseaseaseaseaseaseaseaseaseaseaseaseaseaseaseaseaseaseaseaseaseaseaseaseaseaseaseaseaseaseaseaseaseaseaseaseaseaseaseaseaseaseaseaseaseaseaseaseaseaseaseaseaseaseaseaseaseaseaseaseaseaseaseaseaseaseaseaseaseaseaseaseaseaseaseaseaseaseaseaseaseaseaseaseaseaseaseaseaseaseaseaseaseaseaseaseaseaseaseaseaseaseaseaseaseaseaseaseaseaseaseaseaseaseaseaseaseaseaseaseaseaseaseaseaseaseaseaseaseaseaseaseaseaseaseaseaseaseaseaseaseaseaseaseaseaseaseaseaseaseaseaseaseaseaseaseaseaseaseaseaseaseaseaseaseaseaseaseaseaseaseaseaseaseaseaseaseaseaseaseaseaseaseaseaseaseaseaseaseaseaseaseaseaseaseaseaseaseaseaseaseaseaseaseaseaseaseaseaseaseaseaseaseaseaseaseaseaseaseaseaseaseaseaseaseasfisheaseaseaseaseaseaseaseaseaseaseaseaseaseaseaseaseaseaseaseaseaseaseaseaseaseaseaseaseaseaseaseaseaseaseaseaseaseaseaseaseaseaseaseaseaseaseaseaseaseaseaseaseaseaseaseaseaseafishseaseaseaseaseaseaseafishseaseaseaseaseaseaseaseaseaseaseaseaseaseaseaseaseaseaseafishseaseaseaseaseaseaseaseafishseaseaseaseaseaseaseaseaseaseaseaseaseaseaseaseaseaseaseaseaseaseaseaseaseaseafishseaseafishfishseaseaseaseaseaseaseaseaseaseaseaseaseaseaseaseaseaseaseaseaseaseafishseaseaseaseaseaseaseaseaseaseaseafishseaseaseaseaseaseaseaseaseaseaseaseaseaseaseaseaseaseaseafishseaseaseaseaseaseafishseaseaseaseaseaseaseaseaseaseaseaseaseaseaseaseaseaseaseaseaseaseaseaseaseaseaseaseaseaseaseaseaseaseaseaseaseaseaseaseaseaseaseaseaseaseaseaseaseaseaseaseaseaseaseaseaseaseaseaseaseaseaseaseaseaseaseaseaseaseaseaseaseaseaseaseaseaseaseaseaseaseaseaseaseaseaseaseaseaseaseaseaseaseaseaseaseaseaseaseaseaseaseaseaseaseaseaseaseaseaseaseaseaseaseaseaseaseaseaseaseaseaseaseaseaseaseaseaseaseaseaseaseaseaseaseaseaseaseaseaseaseaseaseaseaseaseaseaseaseaseaseaseaseaseaseaseaseaseaseaseaseaseaseaseaseaseaseaseaseaseaseaseaseaseaseaseaseaseaseaseaseaseaseaseaseaseaseaseaseaseaseaseaseaseaseaseaseaseaseaseaseaseaseaseaseaseaseaseaseaseaseaseaseaseaseaseaseaseaseaseaseaseaseaseaseaseaseaseaseaseaseaseaseaseaseaseaseaseaseasea

Poetry and art in this post: © Veselin Vukcevic
Published with the permission of Veselin Vukcevic